Reblogged from JYJ3.net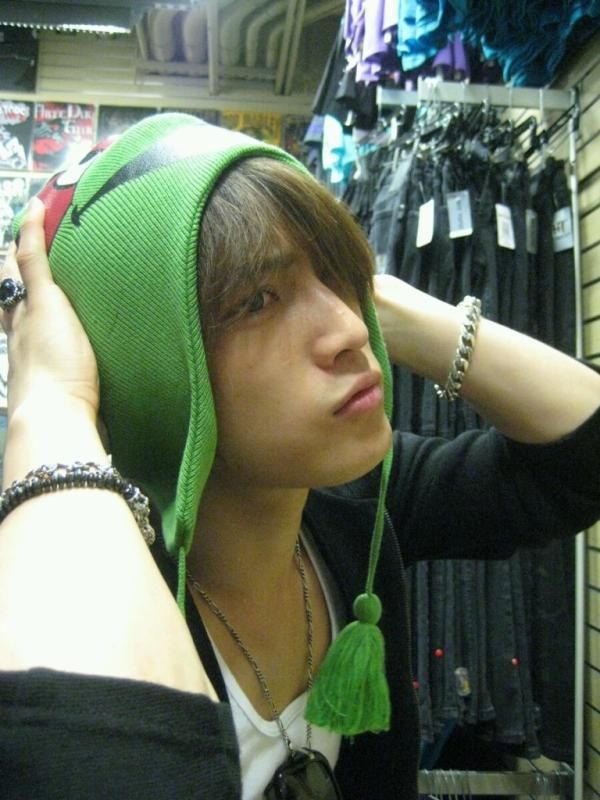 JYJ member and actor Kim Jaejoong revealed a picture full of aegyo.
Kim Jaejoong tweeted in the afternoon of June 18th, "Let's let the hair grow longer again" along with a picture.
In the picture, Kim Jaejoong has his hands on a green hat. Kim Jaejoong is pouting as if sullen looking even cuter than ever. The line of Kim Jaejoong's perfect nose and his face as if a perfectly chiseled sculpture take one's breath away.
Netizens commented: "His nose could cut you", "So cute looking sullen", and "He has the image of a boy and a man at the same time."
Kim Jaejoong is currently appearing on the MBC drama 'Time Slip Dr. Jin' alongside Song Seung Hun and Park Min Young.
Blogger Note:
Jae look so cute and adorable. He does not have to act cute because it comes so naturally to him. His perfect nose and pouting LIPS make him so adorable. OMG he is so 'COMEL'. Can you tell me this guy is 27 years old. Nope, he does not look like one.
And I bet with my bottom dollar that the green beanie that he wore will be sold out in a short time.