Reblogged from JYJ3.net
·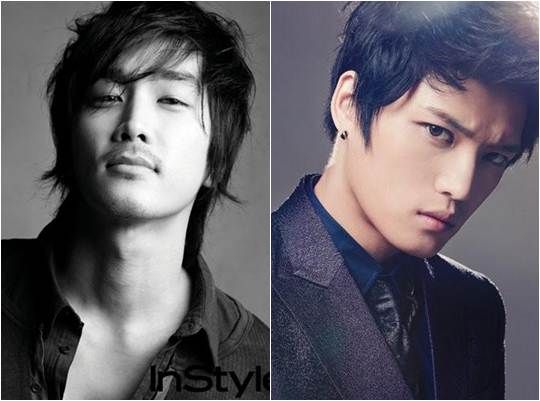 The drama Time Slip Dr. Jin is getting itself caught up in a lot of trouble even before its start. The drama will be produced by Lee Kim Production and will star Song Seung Hun and Kim Jae Joong, and is set to start up in June or July as an MBC miniseries. Since it started production, however, it became involved in a lawsuit with SBS' Faith, which will star Lee Min Ho and Kim Hee Sun, over plagiarism claims. The original writer and producer of Dr. Jin filed for a broadcasting ban against Faith, stating that they would take strong measures against plagiarism. This time, however, the drama is actually to be at the other side of the lawsuit over claims that it didn't uphold the rules it needs to keep in the industry.
Apple Tree Pictures, which produced such dramas as Time Between Dog and Wolf, revealed that it would be taking legal measures against Dr. Jin over its scriptwriter contract. A rep from Apple Tree Pictures said, "We recently learned through news articles that Han Ji Hoon, who wrote for Running Wild and Taegukgi: The Brotherhood of War, would be writing for Dr. Jin. Han Ji Hoon, however, is a writer that has an exclusive contract with Apple Tree Pictures, and was in preparations for a different drama. If writer Han participates in the script of Dr. Jin, we have no choice but to take legal measures against it."
The rep added, "As production companies working in the same industry, Lee Kim Production knew that there was a legal contract that needed to be honored between Apple Tree Pictures and Han Ji Hoon, but ignored it all the same. We believe this calls for legal measures because it breaks down the trust between production companies and interferes with Apple Tree Pictures' pieces and Apple Tree Pictures' production. We've brought up many inexperienced writers and supported them, and Han Ji Hoon also debuted in the drama scene through Time Between Dog and Wolf. We're angry at the fact that we have to talk about legal measures against a writer that we worked so hard to help debut."
"Outsourcing production companies always honor the contract between production companies and writers in order to maintain order in drama production. They sign contracts with the writer and wait for their turn in the order they signed the contract. Han Ji Hoon has two or three more contracts with other production companies after his contract with Apple Tree Pictures expires. The production companies that hold those contracts may also file complaints, and that issue can spread to have a great impact on all other drama production companies," the rep warned.
Dr. Jin is an adaptation of a medical manga of the same title being published in Japan for 10 years by Motoka Murakami. Scriptwriter Jun Hyun Jin of Soonpoong Clinic was also revealed to be writing alongside Han Ji Hoon for the drama.
Blogger Note:
I've been waiting for so long (seems like eternity) for Jae to act in a new drama …and suddenly BAMMM ..this news came out …bad people …bad people ….
Pray that it will still proceed.