JYJ's Kim Jaejoong revealed his feeling of participating in Kim Junsu's solo album.
On the 16th, on JYJ's official facebook, 7 photos were uploaded under the title 'Junsu and Jaejoong in studio'. In the photos, you can see the image of Junsu in the recording booth and also Jaejoong who was directing.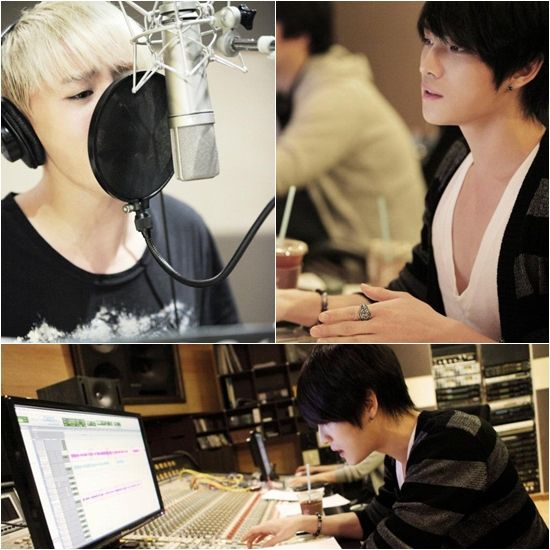 Especially, Kim Jaejoong expressed his feeling via twitter, "Junsu's album, really.. I participated on this album by working on it together with Junsu and though I've seen through it until now, learning the melody and appreciating it.. there's a reason why everyone gather their lips and talk [among themselves, saying] "that guy is, as expected, gifted~"
Prior to this, C-JeS Entertainment has announced the release of Kim Junsu's first solo album, revealing that other members' self-composed songs will be included. As well as giving songs as gift, Kim Jaejoong even helped with the recording directing, showing their friendship.
(other information already posted omitted)